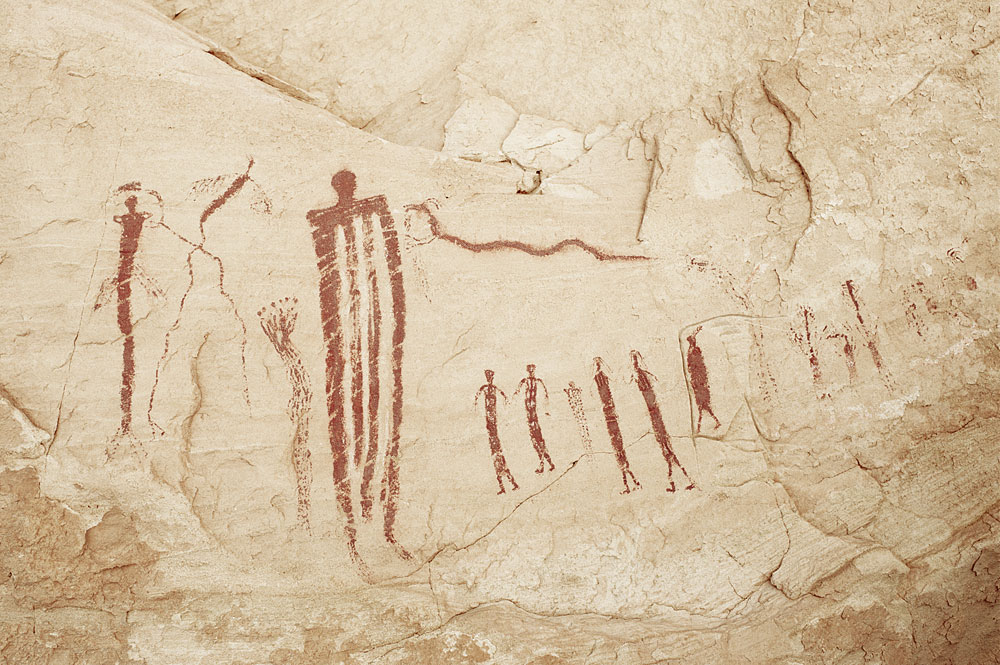 One can only guess at what any ancient rock art panel represents, but a popular theory is that some are of religious intent and the artists were the local tribe's "medicine man". The snake with horns is not unusual in rock art, but this one seems to be dripping blood or venom from its mouth. The second figure from the left seems to be a bird but has what appears to be feet, and could be representing spiritual flight. Whatever the intent of the artist, the result is unworldly.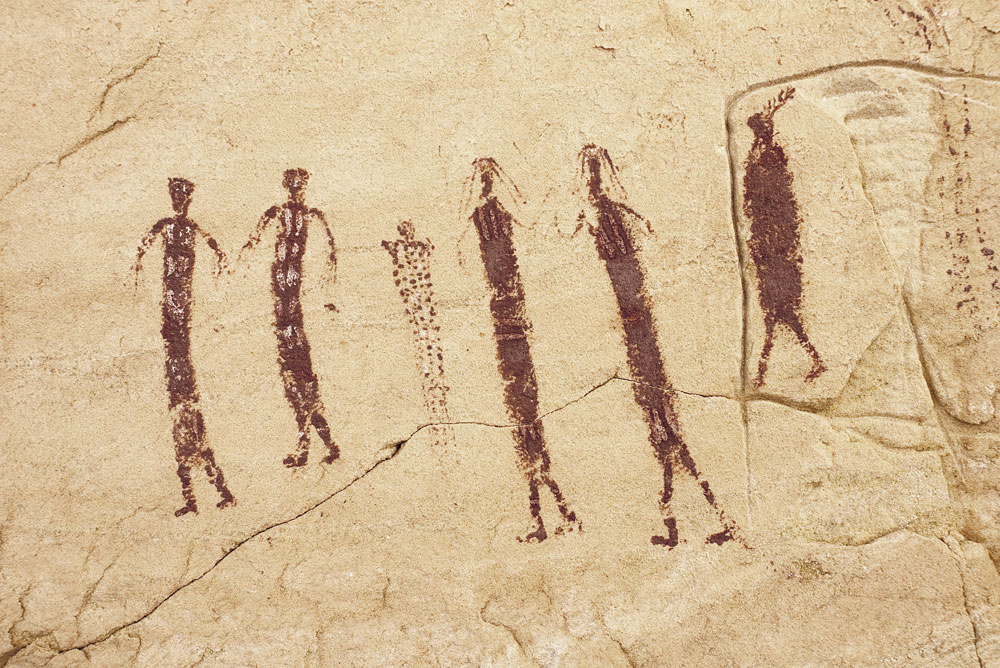 I read once that this scene represents a transformation, with the two figures on the left being the same two tall figures on the right, but transformed. Of course this is just conjecture on someone's part. What is true is that someone once tried to chisel out the figure on the far right but gave up. Sadly, this exceptional panel has been further vandalized, likely due to it being close to a popular camping area.
Barrier Canyon Style Rock Art, Utah.